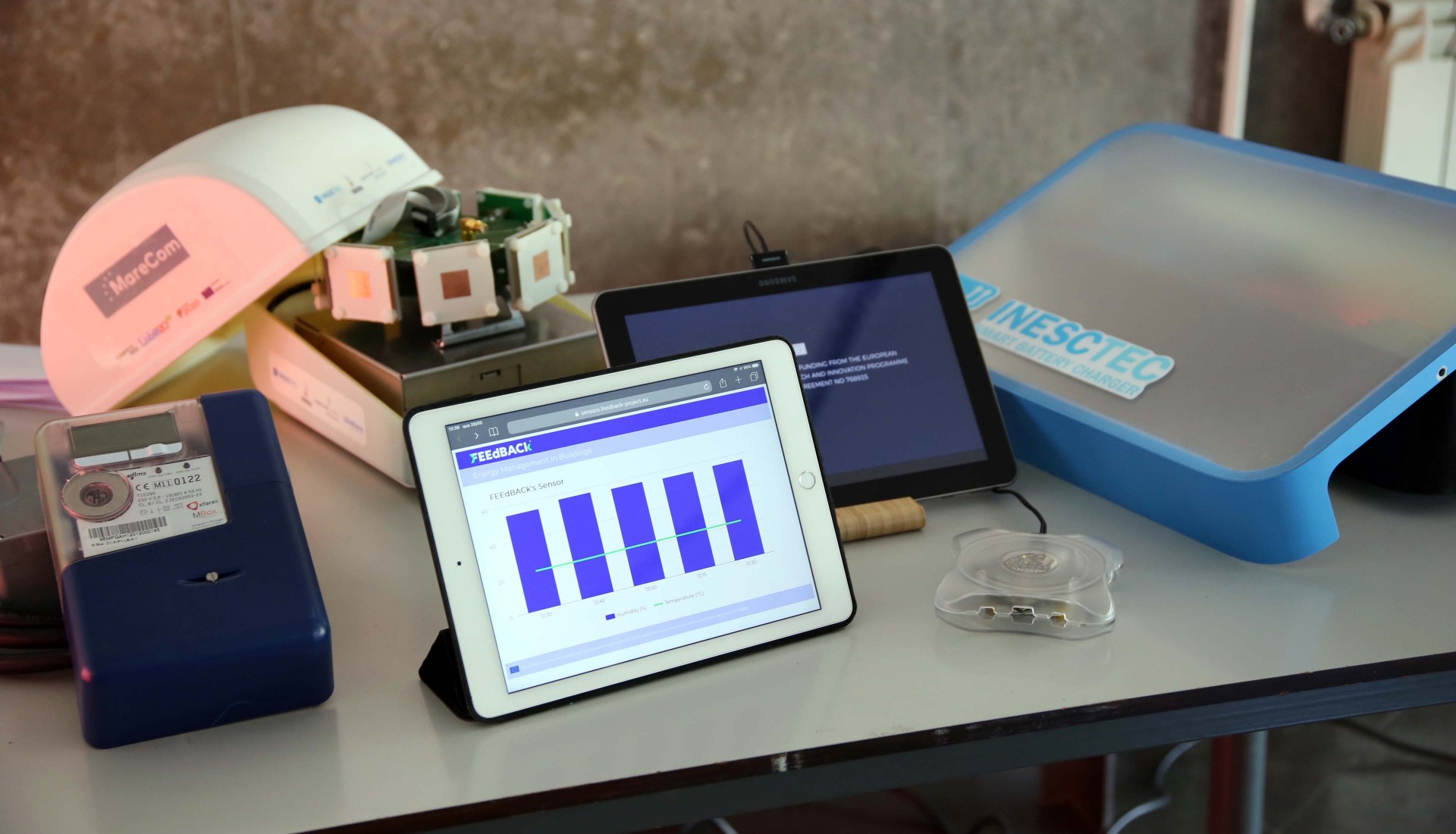 The National Energy Day was celebrated in Portugal on May 29, 2019. To mark the date, INESC TEC was associated with the Energy Days to organise the Energy Systems of the Future.

The sensor developed within the scope of the FEEdBACk project, showed, in real time, how the energy consumption will be monitored in the project demonstrators.

The "Energy Systems of the Future" event presented a set of R&D solutions that will contribute to materialize the vision of energy systems with 100% renewable energy, through a combination of new technology, market schemes and intelligent computational solutions. Additionally, a panel session composed by energy experts from industry and associations discussed R&D challenges for the future energy systems.

The FEEdBACk's technology exhibition was made during a moment between both panels, reserved for the presentation of the technologies developed in INESC TEC, within the scope of the energy sector.

The event , which counted on about 400 people, was held in FEUP Main Auditorium, in Porto (Portugal).

Energy days Initiative is organised every year by the European Commission within the scope of the Sustainable Energy Week.
---