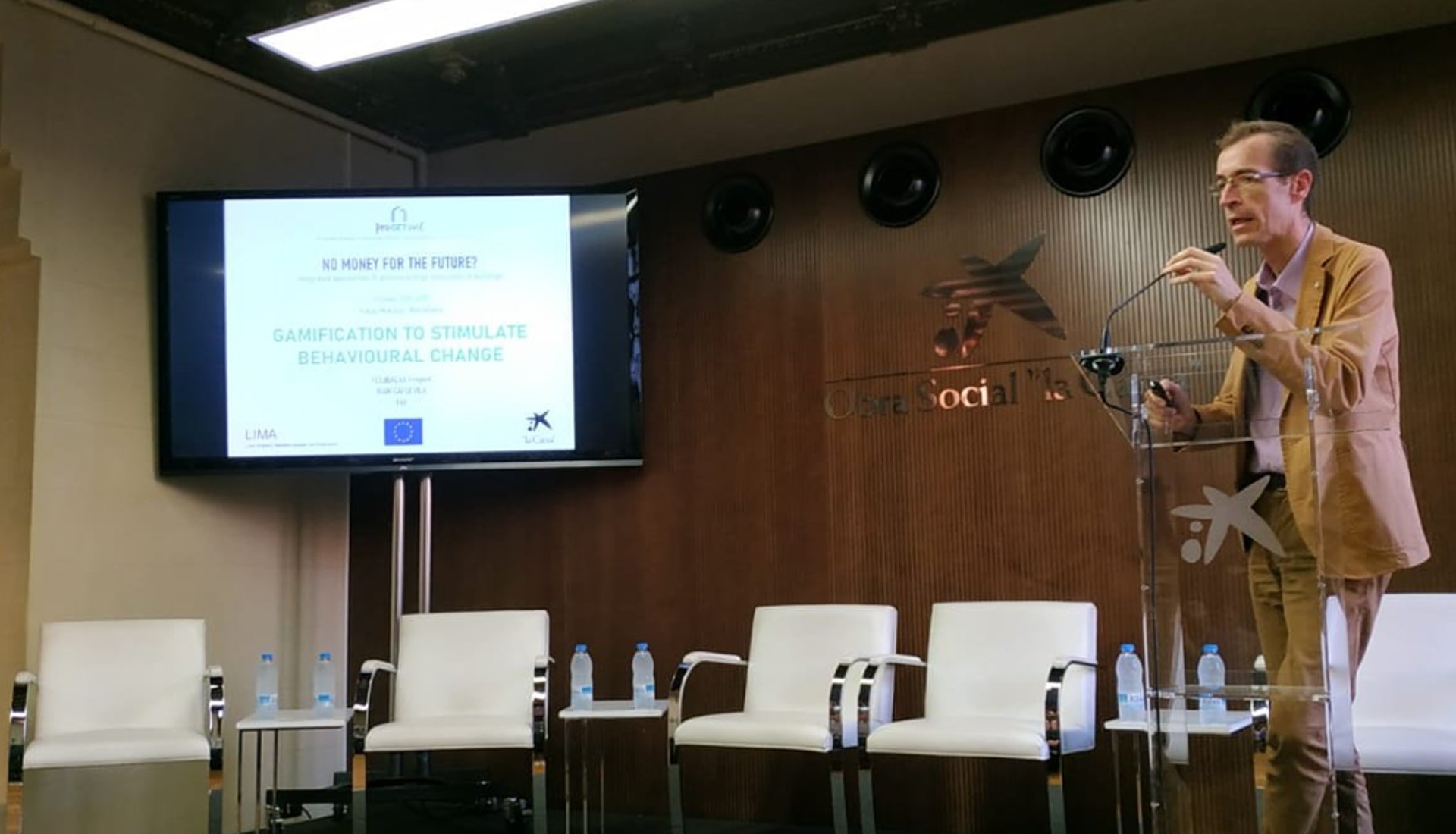 On October 29th, the workshop named "No money for future? Integrated approaches to achieve energy renovation of buildings" received FEEdBACk project at Palau Macaya, in Barcelona (Spain).

Ivan Capdevila, ERF partner, spoke about "How gaming can stimulate new energy consumption habits and benefit Energy efficiency FEEdBACK", in demo sites located in El Prat de Llobregat (Spain), Porto (Portugal) and Lippe (Germany).

This workshop was organised by "Low Impact Mediterranean Architecture", LIMA and "la Caixa" Foundation.
---